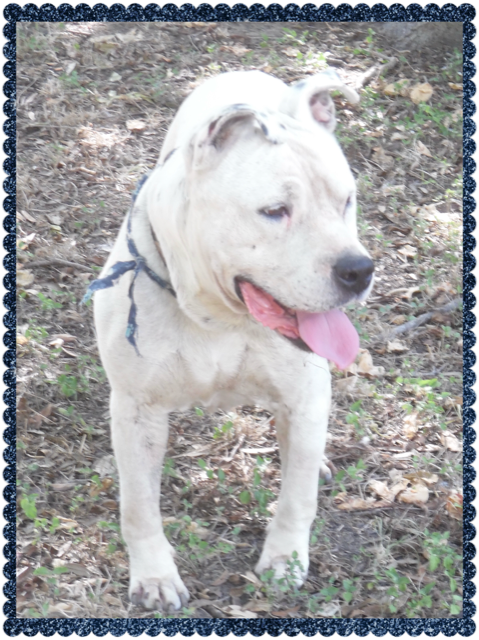 Creek View Veterinary Clinic is pleased to present our Featured Pet of the Month, Winter!
Winter Kennedy came into Creek View Veterinary Clinic on June 11, 2018 as an emergency after being collapsed for several days and unable to rise. During his examination, Dr. Tolson determined Winter to be in shock and started IV fluids right away. Further evaluation led to the diagnosis of a severe prostate infection which had spread throughout the entire body.
Winter was hospitalized and maintained on IV fluids, antibiotics, and of course – hand feedings from our wonderful nursing staff. After a week of hospitalization, Winter was able to walk again and was eating like a champ! His owner was thrilled to have her boy back home!
As stated by Ms. Kennedy, "I am so thankful for the care that Dr. Tolson and his team provided; not only to Winter, but to myself as well! The daily (sometimes twice a day) phone calls from Dr. Tolson were greatly appreciated."
Luckily, Winter's story had a happy ending, but these infections don't always end so well. The easiest way to prevent your dog from experiencing a prostate infection is to have them neutered, as this will dramatically decrease the size and activity of the prostate. It will also decrease the chance of prostate cancer!
Early detection is key, if you notice your pet isn't feeling well don't hesitate to bring them to your veterinarian! And as always, remember that preventative measures such as spaying and neutering provide several medical benefits beyond population control!